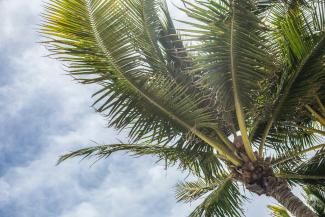 SFM Observer - September 2022
Issued: October 6, 2022
The Dow closed the month of September at 28,725 for a loss of -2,785 points or -8.8%.  A historically large loss for one month.  The Fed raised interest rates again by 0.75% bringing the prime rate to 6.25% and lifting mortgage rates closer to 7%.  This has slammed the brakes on the housing market and is leading to falling home prices.  Last year, the Fed left interest rates at zero for too long and now they are doing the opposite with a vengeance.  It takes time for the impact of higher interest rates to work their way through the economy but the Fed is steam rolling ahead and hoping they do not overshoot and crush the economy.  Next year will reveal the impact of all of the rate hikes.
Some interesting events from the month just past:
•               CVS is spending $8 billion to buy a company called Signify Health.  Signify Health has 10,000 doctors and does home healthcare.  CVS is bringing back the idea of doctors coming to your home and administering healthcare.  I am old enough to remember the doctor coming to my house with a black leather bag.  Fast forward to today, the doctor will bring an iPad.
•               Cineworld, the owner of Regal Cinemas, filed for bankruptcy.  Although the movie theater business has rebounded, the rebound was not strong enough to service the $5 billion in debt owed by the company.  The company intends to keep operating as it seeks concessions from lenders and landlords.
•               The European Central Bank, which is Europe's version of our Federal Reserve, raised interest rates by 0.75% during September.  Unlike the U.S., Europe's economy is very weak as a result of the war in Ukraine and all of the related ripple effects of the war.  The ECB felt it was a necessary step to combat rampant inflation across the goods, services and energy sectors.  Their currency is also very weak and raising interest rates supports the Euro.
•               VW spun off part of the Porsche Company in a terrible market for IPO's (Initial Public Offering).  VW is raising money to further invest in electric automobiles.  The Porsche family still controls the company with super voting stock.  In recent years, Porsche has expanded their lineup to include more SUV's and has reduced the focus on sports cars.
•               Florida was hit with a terrible hurricane that destroyed many homes and businesses.  Unfortunately, much of the damage will not be covered by insurance because it was caused by flooding and not wind.  Federal grants will help but many people will incur permanent loss as a result of the hurricane.  We wish them the best outcome.
Thank you for reading this issue of the SFM OBSERVER. 
Until next month,
Glenn Sweeney CFA