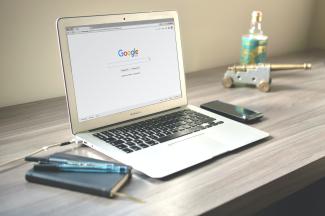 SFM Observer - October 2021
Issued: November 9, 2021
The Dow closed the month of October at 35,819 for a gain of 1,976 points or 5.8%. This gain erases the 1,500 point drop in September and creates a positive return for the two month period.  On the inflation front, oil is up over 10% a barrel in one month impacting the cost of delivery, travel, energy and heating just before the busy holiday season.  With all of the challenges facing the retail industry right now, it might be a good idea to do your shopping early this year to avoid stock outs and poor selections.
Some interesting events from the month just passed:
•               Bed Bath & Beyond is struggling with falling sales, supply chain disruptions, cost inflation and tough competition from Amazon and HomeGoods.  The stock fell 22% when they announced a $73 million dollar loss for the quarter.  Staffing problems and wage inflation were also mentioned in the earnings release.
•               GM has set an ambitious goal of doubling its sales to $280 billion by the year 2030.  The company has a plan to electrify its car and truck offerings and then sell connected services on a subscription basis similar to a tech company.  One new product is car insurance that rewards good drivers by monitoring how you drive your vehicle.
•               Blackstone Inc. is investing $1 billion dollars to acquire music rights and music catalogs from famous artists and then building a platform to collect royalties as the music is streamed by companies like Spotify, YouTube, Peloton and others.  Years ago, you purchased a song on an CD, album or tape.  Today, you rent music from a streaming service and you may rent the same song multiple times.
•               Walmart is building a fintech startup.  The goal is to form a neobank (a bank account via a phone app) that can be used at Walmart and other places.  They have hired experts from Goldman Sachs and they are going to buy other startups to build the service rather than trying to do it from scratch.  Many Walmart customers do not have a bank account and rely strictly on cash transactions.
•               Google is doing well selling ads to small businesses.  As more shopping goes online, Google (aka Alphabet) is a direct beneficiary as they have very targeted advertising products they can offer a small business.  In the third quarter just ended, they almost doubled their profit over the prior year.
Thank you for reading this issue of the SFM OBSERVER. 
Until next month,
Glenn Sweeney CFA