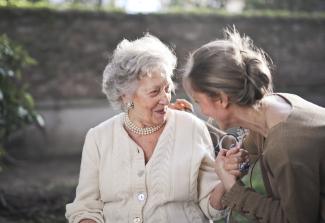 SFM Observer - November 2018
Sweeney Financial Management
A concise review of the month in investment markets.
The Dow closed the month of November at 25,538 for a gain of 423 points or 1.7%.  Volatility has returned and the trading in November was marked by strong rallies followed by strong sell-offs.  During the past two months, the Dow has been trading in a choppy sideways fashion within a 1500 point envelope (24,500 – 26,000).  This may continue for a period of time as computer-driven buy and sell programs are being triggered by market metrics.  Market forecasters are now focused on 2019 and it is not clear how strong corporate earnings will be or where interest rates will settle.  The big benefit of the corporate tax cut was realized in 2018 and will not repeat in 2019 when measuring earnings growth.
Some interesting events from the month just passed:
Oil prices fell into a bear market in November.  At the beginning of the month, oil was trading at $65/barrel and it ended the month at $51/barrel.  A drop of -21%.  There is a lag between falling oil prices and gasoline but gas prices will likely fall a bit further as the cheaper oil makes its way through the nation's refineries.  This is good timing for all the people in the Northeast that heat with oil.
The trade war with China is starting to show up in quarterly reports from some large U.S. corporations.  Weyerhaeuser said log exports to China are down and Union Pacific railroad stated grain shipments are down.  Computer chip and tool makers are reporting lower profit margins.  Some companies have managed to avoid the tariffs by altering their supply chains and sourcing raw materials elsewhere.
Very low unemployment coupled with good GDP growth is leading to rising wages and better benefits for rank and file employees.  Skilled as well as unskilled labor is in high demand and the average American worker is the beneficiary.  This should translate into a strong Christmas season for the retailers.
Amazon announced they will be undertaking major expansions in Queens, New York, and Northern Virginia.  Although they dangled the carrot of a large investment and many high paying jobs across the country, the real driver of the decision was where can they hire the skilled people they need.  For a variety of reasons, they split the second headquarters into two locations.  Some of the local residents may not be thrilled with the impact of 10,000 new residents coming to town over a short period of time.
The FHA (Federal Housing Administration) announced they expect to be hit with a $14 billion shortfall in their insurance fund.  The FHA backs many reverse mortgages which rely on appraisals done by private companies.  Apparently, a large number of these appraisals were too high and consequently the loan amounts were too high.  When the occupants leave their homes and the FHA sells the home to repay the loan, the proceeds are likely to fall short.  You would think that after the devastating housing crisis in 2008 we would have learned something.
Cable TV and satellite cancellations reached 1 million customers during the third quarter, setting a new record.  Many consumers are moving to new media services like Netflix and Hulu and abandoning the higher priced monthly cable bill.  Satellite providers are being impacted the most since they do not offer high-quality internet access which is still in strong demand.
Thank you for reading this issue of the SFM OBSERVER.  If you have any comments or questions, please send us an email.
Until next month,
Glenn Sweeney