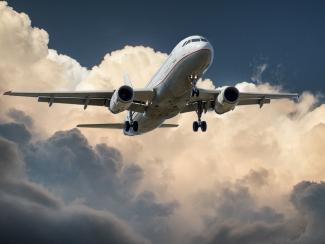 SFM Observer - March 2022
Issued: April 5, 2022
The Dow closed the month of March at 34,678 for a gain of 785 points or 2.3%.  It was a volatile month with several big daily moves in the averages in both directions. The war in Ukraine is dominating the news flow. The human suffering being caused by Putin is hard to comprehend and harder to watch.  The war is also having a far reaching impact on the global inflationary picture and rerouting supply chains. Two key products in the world, energy and food, are being disrupted and there is more disruption to come later this year in the food chain.  Another issue that is not being covered in the news is quantitative tightening.  This is the U.S. central bank shrinking the balance sheet by trillions of dollars (after expanding it by trillions during Covid) by not buying bonds in the market and possibly selling bonds or just letting them mature.  This has never been done before on a scale of this size and this tightening may have a bigger impact on the economy then the Fed raising interest rates.  In sum, we are probably looking at more uncertainty for the remainder of this year.
Some interesting events from the month just past:
•               TD Bank announced their biggest acquisition ever buying First Horizon Bank in Tennessee.  TD has been looking to expand into the southeastern United States.  The $13 billion dollar deal will give them a strong presence in Louisiana, Texas, Georgia and Tennessee.
•               678,000 jobs were added in February lowering the unemployment rate to 3.8% which is a multi-decade low.  The leisure industry was the biggest gainer in employment as Covid restrictions get lifted across the country.
•               After much debate about what they would ultimately do, the Federal Reserve raised interest rates by 25 basis points or one quarter of one percent.  They also indicated there would be a number of further increases this year in an attempt to cool down inflationary pressures rumbling through the economy.
•               Airlines are experiencing strong demand now that omicron is fading.  The airline executives are saying that passengers are absorbing the price increases caused by fuel prices and robust demand.  Frequent storms and weather events have generated a large number of canceled and delayed flights creating a "cold welcome" to the consumers returning to the skies.
•               Amazon closed on its acquisition of MGM studios even though they have not gotten the green light from the FTC.  Amazon spokespeople stated they supplied the government with over 3 million documents over the past eight months.  This movie studio adds 4000 movies to Prime Video including the James Bond franchise.
Thank you for reading this issue of the SFM OBSERVER.  
Until next month,
Glenn Sweeney CFA