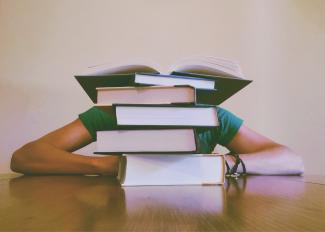 Issued: July 7, 2023
The Dow closed the month of June at 34,407 for a gain of 1,499 points or 4.5%.  A strong recovery month for the Dow.  After much grandstanding and angst, Congress reached an agreement on raising the debt ceiling for another two years.  The two sides made some compromises on their respective agendas, and they passed the measure with bipartisan support.  A true miracle these days.  Catastrophe avoided.  Now, the Treasury will be issuing as much as $1 trillion in U.S. bonds over the next few months to refill its coffers.  It had drained down all its reserves during the debt ceiling political debate.
Some interesting events from the month just past:
•               Banks are reducing lending to small business.  The rates are higher, the down payments are bigger and credit lines are being reduced.  Expansion plans are being scrutinized more closely and not always approved.  A recent survey disclosed that 77% of small business owners are concerned about access to capital.  A year ago, the same survey showed a 23% concern.
•               Blackstone agreed to sell the JW Marriott San Antonio for $800 million.  During the five-year ownership of the hotel, Blackstone made a $275 million profit.  The hotel was owned by BREIT, a Blackstone private real estate fund owned by clients of SFM.  It is one of the highest prices ever paid for a single hotel.
•               Don't be surprised when your homeowners and car insurance come up for renewal.  Many insurance companies are raising rates substantially to cover losses being caused by floods, storms, fires, and tornados which seem to occur on a daily basis now.  The companies mentioned include Farmers Group, Allstate, and State Farm.  In some markets, the companies are just pulling out and not writing new insurance.
•               Student loan payments are set to resume in October after a long suspension initiated during the pandemic.  Also, the Supreme Court just killed the Biden plan to forgive a portion of student loan debt.  34% of student loan borrowers surveyed said they do not have the money to start making loan payments.
•               Taylor Swift's new concert tour may be the highest grossing concert tour in history and could exceed $1 billion in receipts.  On her world tour, she will do shows in the U.S., Asia, Australia , Europe, and South America.  The current record grossing tour is held by Elton John. 
Thank you for reading this issue of the SFM OBSERVER. 
Until next month,
Glenn Sweeney CFA