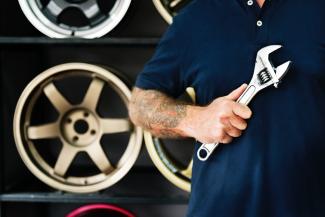 Sweeney Financial Management
A concise review of the month in investment markets.  
Some interesting events from the month just passed:
June was the first month in over a decade when there were more job openings then there were job applicants.  6.7 million jobs for 6.3 million job seekers.  It is a great time to look for a job if you have been out of the workforce for a period of time and you are concerned about your skills, resume, etc.
In a recent supercomputer competition, IBM took first place with a supercomputer built for the U.S. Department of Energy.  The machine can complete 200,000 trillion calculations a second or 200 petaflops.  Why does anybody need a computer that fast?  Oil exploration, biological simulations, weapons development and cracking encryption codes.  The title for fastest machine had been held by the Chinese for the past few years.
The ECB (European Central Bank) is winding down their stimulative bond buying program from 30 billion Euro per month to 15 billion Euro per month.  The ECB expects their economy to grow by 1.7% this year and no longer needs the stimulus of easy money.  In 2019 they are planning to stop it completely. 
GE was dropped from the Dow Jones Industrial Average after being part of the index since its inception in 1907.  The Dow committee decided GE no longer represents the U.S. economy well and replaced it with Walgreens Boots Alliance.  A secular change in demand for some of their products (lightbulbs) and a series of poor decisions by management have left the corporate giant in a sad state of affairs.
Banks are actively seeking deposits and paying bonuses to get them.  Many banks are paying $150 - $500 to certain customers that move their business and open a new account.  Larger accounts often earn large bonuses but even small depositors can benefit from the new competition.  Watch for offers in the mail and online.
Thank you for reading this issue of the SFM OBSERVER.  If you have any comments or questions, please send us an email.
Have a good month, 
Glenn Sweeney CFA