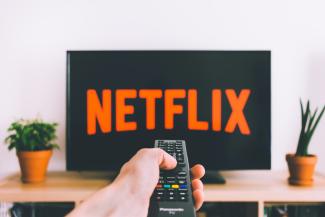 Issued: August 4, 2022
The Dow closed the month of July at 32,845 for a gain of 2,070 points or 6.7%.  It was close to a reversal of the loss suffered in June which was a terrible month for investments. The Fed raised short term interest rates by ¾% this month resulting in a new prime rate of 5.5% (this is the rate most of you will pay now on your home equity loans).  It takes time for these rate increases to impact the economy and show up in the data but borrowing costs for cars, credit cards and personal loans are sure to increase.  This bout of inflation we are battling is very hard on low-income families and Walmart confirmed this in their latest quarterly earnings report.  The inflation number for June came in at 9.1% and many economists think this will be the peak of this inflation cycle.
Some interesting events from the month just past:
•               General Motors said they have 100,000 vehicles they cannot ship because they can't get some computer chips.  They are storing the cars for the time being and expect to complete the cars this year.  All of the auto makers are still struggling with their supply chain for key components.
•               Exxon, Chevron and Shell made $46 billion in the three months that ended June 30.  These are record profits and the high gas prices are likely to last a long time due to capacity constraints.  Fortunately, gasoline prices are falling but they are still much higher than they were before the Ukraine invasion.
•               The U.S. economy shrank for the second quarter in a row marking what could be called a "technical recession".  There are other factors involved in declaring an official recession and we will not know this determination for several months.
•               Global home prices are falling but the U.S. market remains resilient.  Home prices in Canada, Sweden and New Zealand are all dropping as a result of higher mortgage rates.  These countries do not have the demand/supply imbalance that we have in the U.S. We need more and more building to get us back in balance.
•               You will soon see ads on Netflix as they work on an ad supported subscription service.  They will likely still offer a premium service without commercials but competitors are pressuring them to offer a cheaper service that will need ads to support the lower monthly cost to the consumer.
•               Pepsi reported a 5% increase in sales in the second quarter as consumers refuse to give up their food treats even though the prices are up 12%.  Pepsi, in addition to soda, also makes all the snacks branded Doritos and Lays.  Management is contemplating offering a smaller package size so they can keep the prices down as low as possible.
Thank you for reading this issue of the SFM OBSERVER. 
Until next month,
Glenn Sweeney CFA