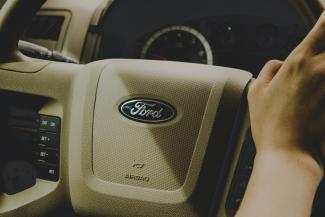 Sweeney Financial Management
A concise review of the month in investment markets.  
The Dow ended the month of July at 25,415 for a monthly gain of 1,144 or 4.7%.  This is a large gain for one month with the markets buoyed by strong corporate earnings reports.  On the negative side, the trade tariffs are getting real and the bluster is increasing on all sides of the dispute.  There could be unintended and unforeseen consequences from the trade disputes and the longer the disputes continue, the more likely we will see some negative ramifications.
Some interesting events from the month just passed:
Despite the fear of high steel and aluminum prices, auto sales in the U.S. are up 2% for the first half of 2018.  Good jobs, good pay and consumer confidence are leading more people to go out and buy a new car.
Amazon has arrived in New Hampshire and acquired a Manchester company named PillPack.  PillPack pre-sorts drugs for people so they maintain the correct daily doses of medications they are taking.  Amazon has been investigating the drug delivery industry for some time and PillPack will probably become part of a larger strategy.
Major institutional investors are betting that owning a home is no longer a necessary element of the American dream.  With the change in the tax law and the low supply of homes to purchase, investors are betting that more people will just rent on a long term basis if you can supply a nice house in a good school district.  Atlanta is leading the market with 33,000 single family homes available for rent.  Originally, investors bought distressed housing caused by the mortgage crisis but now they are building new developments to rent.
The European Union fined Google $5 billion for abusing the dominance of its Android operating system.  80% of the world's smartphones run on the Android software and the EU contends this provides an unfair advantage to Google's profitable search engine.
Apple became the first company in the history of capitalism to have a value in excess of $1,000,000,000,000.  That is $1 trillion dollars.  What that means is that if you owned every share of Apple stock you would be the world's first trillionaire.
Thank you for reading this issue of the SFM OBSERVER.  If you have any comments or questions, please send us an email.
Until next month,
Glenn Sweeney CFA