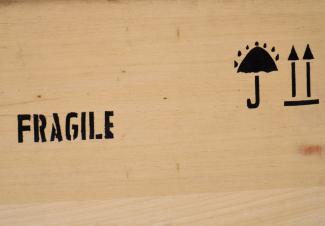 SFM Observer - January 2018
Sweeney Financial Management
A concise review of the month in investment markets. 
The Dow entered 2018 in a full sprint rising 1,430 points in the month of January to close at 26,149.  A monthly gain of 5.8%!  Gains like this are not sustainable and as I write this, the market is down 1,000 points.  Pullbacks are good for the market because they inject some fear into the market and prevent people from just blindly throwing money at stocks because all they do is go up.  The tax cut is now in place and corporate profits will be strong in 2018.  The fundamentals are still in place for global growth to continue.
Some interesting events from the month just passed:
Car sales fell slightly in 2017 over the prior year to 17.2 million vehicles.  The average new car price is $32,000 after incentives and trucks and SUV's continue to gain in popularity over sedans and smaller cars.
The demand for air freight space is growing dramatically as Amazon inspired retailers are scrambling to deliver everything quickly.  Cargo that used to be shipped by rail and truck is now being loaded onto planes to get there faster.  Airfreight traffic is up 9% year over year.
Toyota and Mazda are building a new $1.6 billion factory in Alabama.  Foreign car manufacturers are building more and more of the cars they sell in the U.S. in the U.S.  Building here allows them to react to market changes quickly and reduces shipping costs.
Wal-Mart is raising its base pay rate to $11 per hour for all of its U.S. stores.  The largest retailer employs 1.5 million people and had been paying entry-level workers $9 to $10 per hour.  The company stated they are paying for the wage increase with savings reaped from the recent corporate tax cut.
The ten-year treasury interest rate is increasing at a rapid pace that is causing problems in the stock markets.  The interest rate yield on the bonds was 2.4% at the beginning of the year and now it is 2.85%.  An increase of 0.45% may not seem like a lot but in the bond market, this is a big move.  Mortgage rates are closely tied to the ten-year rate so we can expect home mortgage rates to be going up this year.
Thank you for reading this issue of the SFM OBSERVER.  If you have any questions or comments, feel free to send us a reply.
Have a great month,
Glenn Sweeney CFA