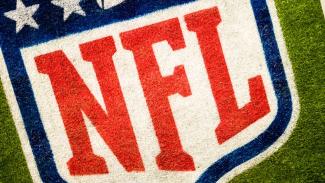 SFM Observer - February 2018
Sweeney Financial Management
A concise review of the month in investment markets. 
The Dow closed the month at 25,029 for a decline of 1,120 points or -4.3%.  This was the first time in 10 months that the Dow did not register a monthly gain.  As I mentioned in last months OBSERVER, the rate of increase that started this year was not sustainable and the market sold off in quick, bold moves.
Some interesting events from the month just passed:
A large increase in private sector average hourly earnings was one of the factors that jolted the market as investors contemplated inflation may be in the near future.  Hourly wages increased 2.9% over the prior year in January.
The Federal Reserve ushered in a new chairperson as Janet Yellen ended her term and Jerome Powell took the helm.  Jerome Powell is a former private equity executive and the first non-economist to lead the Fed in several decades.
100 million people watched the Super Bowl as the "other" team won, which was down 7% from last year's audience.  The NFL experienced lower viewership throughout the season.
L.L. Bean announced they are curtailing their legendary return policy after being burned by abuse.  People were picking products from the trash and thrift stores and bringing them to the store for replacement or refund.  L.L. Bean, which is still family owned, will now limit returns to one year with a receipt or proof of purchase.  Still a very generous policy.
Priceline changed its name to Bookings Holdings as the company attempts to reposition their profile to better reflect what they do.
General Mills is buying pet food maker Blue Buffalo in a deal valued at $8 billion dollars.  General Mills is attempting to gain some growth to offset their stagnant cereal and yogurt brands.
Thank you for reading this issue of the SFM OBSERVER.  If you have any questions or comments please send us reply.  We also post occasional articles on Facebook.  Check out our page.
Have a good month,
Glenn Sweeney CFA