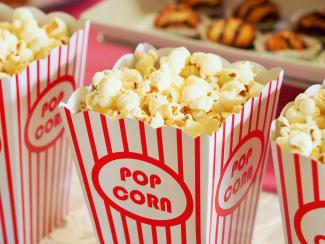 SFM Observer - December 2020
Issued: January 8, 2021
The Dow closed the month of December at 30,606 for a gain of 968 points or 3.3%.  For the year 2020, the Dow returned 9.7% lagging the much larger S&P 500 index which returned 18.4%.  The S&P benefitted from a big allocation to the major technology companies that we now use on a daily basis.  This year was a strange year in the investment world with a historic fall in the first quarter followed by an equally historic recovery over the remainder of the year.  Covid, government shut downs, massive unemployment, huge stimulus and too many Americans lost all marked 2020 as a year none of us will forget.  Let's all hope that we are entering a brighter year for America as the hope for a vaccine becomes a reality.
Some interesting events from the month just passed:
•           There are many changes ongoing in the oil industry.  Exxon is going to write down the value of their assets by $20 billion, OPEC stated they would increase oil production in December only to change their mind and cut it in January.  Capital spending budgets are being slashed.  The industry is dealing with the impact of the pandemic and preparing for the expected surge post widespread vaccination.  Many of the majors are investing in clean energy.  It is an industry experiencing a permanent secular shift.
•           Warner Brothers, the large film making studio, said they would release all 17 new movies in 2021 simultaneously in theaters and on HBO Max.  As a way to bridge the gap until Covid is behind us, they are counting on millions of consumers to "go to the movies at home" this year.  On the bright side, the popcorn is much cheaper from your microwave.
•           United Airlines bought the first newly certified Boeing 737 Max after the plane was grounded nearly two years ago after two fatal crashes.  The company and the regulators are convinced the new software and safety systems are safe.  It will be interesting to see how the public reacts to flying on these planes.
•           Over $3 trillion dollars in mortgage originations took place in 2020 beating all previous records.  65% of these originations were refinance mortgages as ultra-low rates prompted people to reduce their monthly payments.
•           On one of the busiest shopping days of the year, the Saturday before Christmas, retailers reported a 39% decrease in foot traffic.  Simultaneously, the delivery giants FedEx and UPS were struggling to deal with the deluge of packages caused by online shopping.  Will we ever see new homes being built with a loading dock?
•           Investors piled into IPO's in 2020 reaching a total cash investment of $167 billion in 2020.  Airbnb, Door dash, Snowflake, Palantir and others are some of the new public companies now available to stock investors.
Thank you for reading this issue of the SFM OBSERVER.  Wishing all a happy and healthy new year,
Glenn Sweeney