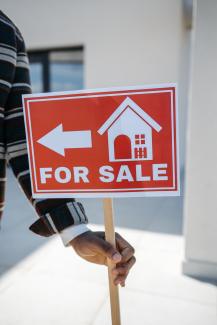 SFM Observer - August 2022
Issued: September 6, 2022
The Dow closed the month of August at 31,510 for a loss of -1,335 points or -4.1%.  A rough month for investors.  Several retailers have lowered earnings guidance as the consumer is being hurt and trading down as a result of inflation hitting the pocketbook.  The winter energy outlook in the U.S. and Europe is worrisome as the supply of natural gas and heating oil is not adequate to meet demand.  If we have a cold winter, the situation gets worse.  Electricity costs are skyrocketing as a large percentage of electricity is generated with natural gas power plants and utility companies are scrambling to secure adequate supply. These forces are inflationary and make the job of the Federal Reserve more challenging.   
Some interesting events from the month just past:
•               Ford's sales for July were up 37% from the prior year after a big jump in electric vehicles and SUV's propelled sales.  This has been a better year at Ford in securing the parts and chips necessary to assemble vehicles.  Ford is the number 2 company in electric vehicle sales behind Tesla.
•               Walmart is teaming up with Paramount to offer their Walmart+ subscribers a free streaming service similar to what Amazon does with its Prime Video streaming service.  Competition in the streaming world is intense and many subscribers are switching services routinely as different shows and movies become available.
•               Amazon is buying Roomba maker iRobot for $1.7 billion giving the company another connection to your home.  iRobot has sold over 40 million home vacuum cleaners.
•               June was the worst time to be a home buyer in 30 years.  Based on the affordability index, the combination of high prices and surging mortgage rates created the worst month for first time home buyers in three decades.  It also looks like it may have set a peak in home prices.  Home prices are now trending downward at the national level.
Thank you for reading this issue of the SFM OBSERVER. 
Until next month,
Glenn Sweeney CFA