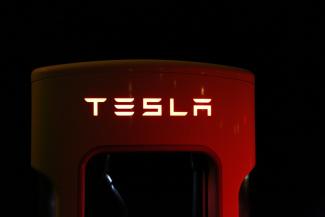 SFM Observer - April 2023
Issued: May 4, 2023
The Dow closed the month of April at 34,098 for a gain of 824 points or 2.5%.  April was a good month for equities.  The mega cap stocks like Microsoft, Apple, Meta and Google continue to outperform the market.  After large losses last year, these stocks are outperforming in 2023.  The rest of the market is mixed.  Some stocks are struggling to show gains this year.  The banks continue to make headlines with some banks losing deposits and customers at a rapid rate.  The Fed is providing a new facility that banks can use to replace lost deposits until the market calms down.  The energy sector is weak this year as the market is forecasting a recession that will reduce the demand for energy.
Some interesting events from the month just past:
•               Tesla is producing and selling over 400,000 cars a quarter.  EV's are becoming more common and being accepted by more Americans as a viable alternative to the traditional vehicle.  GM and Ford are also introducing new EV's and there is a big commitment in the auto industry to move forward with the technology.  Interestingly, there is a new technology to produce "e-fuels" which combine hydrogen and carbon dioxide extracted from the atmosphere to produce a gasoline that drastically reduces CO2 emissions.  The goal is to take out of the atmosphere the same amount of carbon dioxide that the fuel emits when it is burned. 
•               There are new drugs on the market that help you lose weight without feeling hungry.  The $76 billion dollar diet industry is in trouble.  Weight watchers, Nutrisystems, Atkins etcetera now have a pill to compete with that doesn't require exercise and willpower to work.  The drugs on the market now are Ozempic and Wegovy by Novo Nordisk and Mounjaro manufactured by Eli Lilly.  Many people that have struggled with diets in the past are finding permanent success with the new medications.
•               One solution for vacant office buildings created by the popularity of work from home.  Aspen Hospitality and the Tishman Speyer are converting 10 floors of office space in Rockefeller Center in New York to a luxury hotel.  The hotel will occupy the floors above the studio for the Today Show.  Another large office building in midtown is working on converting to a casino and hotel.  Landlords are facing the fact that work from home is here to stay and commuting to and from Manhattan is terrible.  I personally got stuck in rush hour the other day and it took me 2 hours to travel 16 miles.
•               Bed, Bath and Beyond is going Buybuy Baby.  The retailer filed for Chapter 11 bankruptcy and plans to close all 480 locations including the Buybuy Baby outlets.  This is not good news for many retail strip malls.  Many of these sites are anchored by Bed Bath and Beyond and having a big, closed box is bad for the landlord and the other remaining tenants.
•               Jeff Bezos, Bill Gates, Peter Thiel and Marc Benioff are investing in Fusion energy.  Due to advances in the science of magnetism, plasma and material science, fusion energy is becoming a real possibility.  Fusion energy is basically the energy the sun produces.  It generates minimal radioactive waste and will provide exponentially more electricity than we produce today.  It can power a planet full of electric vehicles, boats, planes as well as the current energy consumption of all buildings.  One investor put it this way, "you will either lose one times your money or you will make 1,000 times your money".
Thank you for reading this issue of the SFM OBSERVER. 
Until next month,
Glenn Sweeney CFA