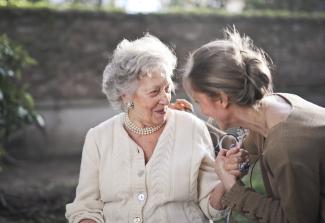 SFM Observer - April 2018
Sweeney Financial Management
A concise review of the month in investment markets. 
The Dow closed the month at 24,163 for a small gain of 60 points or 0.2%.  Trade war discussions and comments impacted the market during the month as threats were met by counter threats.  Hopefully, the threats will turn into negotiations which will lead to better trade deals for the U.S.   A level playing field and real intellectual property protection is all we need to succeed.
Some interesting events from the month just passed:
U.S. automakers are getting out of the car business and boosting the SUV and truck segment.  The Chevy Impala, Ford Fiesta, Ford Taurus and others are on the chopping block.  In the current environment, the move will increase profits but if gas prices spike, you might be in trouble against foreign competitors selling fuel-efficient sedans.
After a long review process, the Justice Department reached a decision to allow the merger of Monsanto Company and Germany's Bayer AG in a deal valued at $60 billion.  The combined company will be the world's largest producer of seeds and pesticides for farmers around the globe.
The price of oil has been quite a journey in the past few years.  In June of 2014, Brent crude sold for $115/barrel.  By January 2016, it crashed to $28/barrel, a -75% fall. Last month, Brent was fetching $75/barrel, an increase of 168%.  So much for stable energy prices.
The yield on the ten year treasury is hovering around 3% for the first time in several years after a series of data points indicate that the economy is still growing, the labor market is tight and inflation is showing up in certain sectors of the economy.  Homebuyers are starting to feel the increase with the average 30-year mortgage rate at 4.56% at the end of April.
Amazon is growing rapidly with revenue surging 43% to $51 billion in the latest quarter.  The prime membership, which now boasts 100 million members, encourages loyalty to the company by giving free shipping and other benefits to its members.  It is hard to imagine that the company started in 1994 with a guy selling books online out of his garage.  Technology now allows companies to grow faster than ever before.
Thank you for reading this issue of the SFM OBSERVER.  Spring has finally sprung and it is time to get outdoors!
Until next month,
Glenn Sweeney CFA