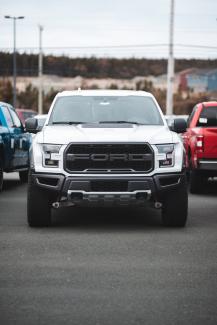 SFM Observer - September 2020
Issued: October 2, 2020
The Dow closed the month of September at 27,782 for a drop of -649 points or -2.3%.  This moderate drop in the market followed the best August performance in over 30 years.  Turning to politics, the election is right around the corner and we think the markets are going to start focusing on what policy changes are coming down the pike.  The latest round of stimulus is held up along party lines and talks have broken down on the size and scope of the package.  If the package fails to materialize, the economy will start to feel the true impact of the pandemic and layoffs will accelerate.  The investment markets are likely to be volatile through the remainder of the year.
Some interesting events from the month just passed:
•        The U.S. is joining Japan, Italy and Greece as one of the nations that has total federal debt larger that the size of its economy.  The National debt exceeds $20 trillion dollars and is expected to increase with the next stimulus bill currently being debated in Congress.  As long as interest rates remain near rock bottom, the country can handle the debt service.  If interest rates rise 3 or 4 %, it becomes a serious problem.
•        Jane Fraser will become the first woman to lead a money center bank when she takes the reins at Citigroup.  The current CEO, Michael Corbat is retiring in February.  Jane has a reputation as a skilled problem fixer which she has earned over her 16 year career with the third largest bank in the U.S.
•        Amazon is adding over 100,000 full time employees bringing their worldwide employment over 1,000,000 people.  They are hiring at multiple locations and also hiring seasonal employees to assist during the holidays.  They are devoting significant resources on developing their drone delivery service which will allow for same day delivery on many items.
•        Home sales remain hot and demand has moved up to luxury homes.  Sales in the Northeast were particularly strong with an increase of 13%.  Sales of luxury homes priced above $1 million are up 44% year over year.  People fleeing the cities due to the pandemic are helping to fuel the surge.
•        Disney announced they are going to lay off 28,000 employees as the pandemic continues to cripple their theme parks.  Disneyland in California has been closed for many months and the state government has instructed them to remain closed for the foreseeable future.
•        Ford is hiring 300 people and spending $700 million to begin work on the new all electric F-150.  The arrival of the new truck is scheduled for late 2022.  The F-150 is the bestselling truck in the United States and a major source of revenue and profits for Ford.
Enjoy the rest of your summer.
Glenn Sweeney