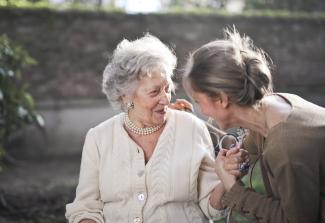 SFM Observer - September 2018
Sweeney Financial Management 
A concise review of the month in investment markets.
The Dow closed the month of September at 26,458 for a gain of 494 points or 1.9%.  The Federal Reserve continues their 0.25% increases in interest rates and the Trump tariffs continue to work their way through the economy.  The stock market has been taking both of these negative factors in stride and going on to hit new highs in the Dow and S&P 500.
Some interesting events from the month just passed:
Amazon became the second company in history to reach a total valuation of $1 trillion dollars.  Apple reached this level earlier this year.  Jeff Bezos, the founder, and CEO of Amazon is now the wealthiest person in the world with a net worth of $160 billion.
The world's consumption of oil and other fossil fuels is expected to peak in the next 5 to 20 years depending on how supply and demand factors develop over the coming years.  Renewables, like solar and wind, are proliferating and large governments are getting more serious about addressing climate change.  The growth of the middle class in emerging economies like India and China is a big factor as those newcomers will consume far more energy than they did subsistence farming.
Seasonal retail and delivery people are going to have a good holiday season.  UPS, Macy's, Target and others are ramping up efforts to staff their stores and warehouses for the holiday rush.  Some are offering paid vacations and sign on bonuses as well as other perks.  Wages are going to go up and this will be good for the average worker in the U.S.
Just as the weather in the Northeast is set to turn, oil prices are on the rise.  Oil started the month at $68/barrel and ended the month at $73/barrel for a 7% increase.  The increase in price is continuing into October so it may be an expensive heating season.  If you pre-bought your oil this year, you are likely to come out ahead.
Consumer confidence is at an eighteen year high as good jobs and raises boost the confidence of the typical American consumer.
Thank you for reading this issue of the SFM OBSERVER.  If you have any comments or questions, please send us an email.
Until next month,
Glenn Sweeney