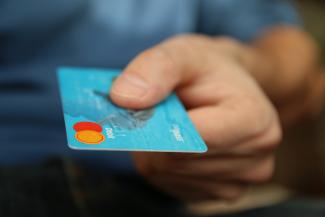 SFM Observer - October 2022
Issued: November 3, 2022
The Dow closed the month of October at 32,733 for a huge gain of 4,008 points or +14.0%!  A historically massive gain for one month.  The Fed just raised interest rates again by 0.75% bringing the new prime rate to 7.0% and lifting mortgage rates to 7.25%.  The other stock market indices also gained but the Dow was the champ in October.  The midterm elections are right around the corner and the holiday season soon after that.  Both of these events are normally positive for the stock market.  We will see.
Some interesting events from the month just past:
•               Hybrid automobiles are in short supply as many car companies are skipping the hybrid vehicle step and going directly to all electric vehicles.  Toyota is the leader in hybrids which combine an internal combustion engine with an electric motor to allow unlimited range in a high mileage per gallon vehicle.  They usually sell on the dealers' lots within 12 days.  They are particularly popular out west where driving distances are long.
•               Core inflation rose to 6.6% in September and total inflation was 8.2%.  Housing costs represented by apartment rental rates continue to climb and tend to stay high since most apartments are rented a year at a time.  Food and energy costs can change month to month and impact the inflation number quickly.
•               The IRS is making adjustments to the 401(k) limits for 2023.  The new maximum an employee under the age of 50 can contribute is going up to $22,500 per year from $20,500 currently.
•               Whirlpool is cutting the manufacture of refrigerators, dishwashers and other home appliances as the impact of higher interest rates starts to take hold.  Home building is down significantly and consumer discretionary spending on new appliances is being squeezed by the cost of food, energy and normal consumables.
•               Credit card debt returned to levels not seen since the pandemic started.  Government stimulus money allowed people to pay down their credit cards and build savings.  Now that is starting to dwindle and credit card debt is back to $916 billion.  Next year will probably see new highs as consumers deal with a probable recession.
Thank you for reading this issue of the SFM OBSERVER.
Until next month,
Glenn Sweeney CFA