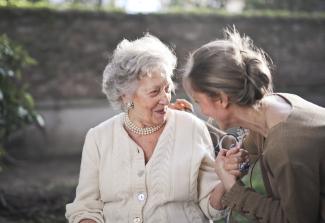 SFM Observer - October 2018
Sweeney Financial Management
A concise review of the month in investment markets.
The Dow closed the month of October at 25,115 for a loss of -1,343 points or -5.1%.  The market was actually down more during the month but rallied during the last two trading sessions.  Bond yields also rose during the month with the ten-year treasury closing at a yield of 3.15%.  This increase in yield (which is good for income investors in the long run) hurt the trading value of existing bonds so investors with a balanced portfolio incurred a loss on both sides of the portfolio.  International stock markets were also down in October so it was not a good month for investors overall.
Some interesting events from the month just passed:
General Electric (GE) continued the flow of bad news with more billion dollar write-offs and announced they were firing their relatively new CEO, John Flannery.  He will be replaced by board member Larry Culp.  The former American icon has been plagued with problem after problem stemming from poor acquisition decisions made by Jeff Immelt and his management team.
The Christmas shopping season is being disrupted by the closing of "Toys R Us".  Where do parents go to buy toys for the kids?  Walmart and Target are increasing their floor space allocated to toys and some new pop up seasonal stores are opening sites.  Amazon plans on creating a toy catalog and distributing them through their Whole Foods stores.  Nothing beats the old Sears Christmas Catalog for kids.
Bank of America reported a 32% increase in quarterly profits to $7 billion.  Higher interest rates and the corporate tax cut both contributed to the large increase.  Bank of America is the second largest bank in the U.S.  Due to low unemployment and high consumer confidence, consumer lending has been strong.
The housing market has been weakening due to higher mortgage rates and high home prices keeping would-be buyers on the sidelines.  A six-month downtrend in existing home sales has some market watchers concerned.  Home prices have increased by 50% since they bottomed out in 2012 after the Great Recession.
Canada became the largest country to legalize marijuana for recreational use.  Several large corporations are making investments in Canadian firms that grow and distribute marijuana.  Molson Coors is a joint venture to develop a cannabis-infused drink.  Sales of marijuana in Canada are expected to exceed $1 billion dollars in the current quarter.
Hershey is going to increase prices on its popular chocolate treats next year.  The company announced higher freight costs and price increases in some of their ingredients are the reason for the bump in price.  Time to stock up for the holidays!
Thank you for reading this issue of the SFM OBSERVER with our new format!  If you have any comments or questions, please send us an email.
Until next month,
Glenn Sweeney