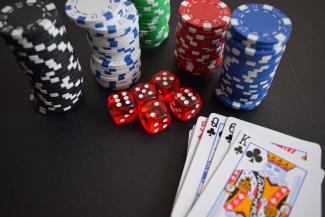 Issued: June 6, 2023
The Dow closed the month of May at 32,908 for a loss of -1,190 points or -3.5%.  A poor month for the Dow.  However, not all stocks fared the same.  May was a month of big divergences in the various stock indices.  The Nasdaq composite was up 5.9% for the month and the big S&P 500 was up 0.25%.   The mega cap stocks like Microsoft, Apple, Meta and Google continue to drive the market.  They are now joined by any stock that has a connection to artificial intelligence.  The best AI chip company, Nvidia, rose 44% just during the month of May.  They make the leading GPU's that power artificial intelligence software.  The Federal Reserve decided to raise interest rates another ¼% at their May meeting bringing the prime rate to 8.25%.  Mortgage rates rose on the news.
Some interesting events from the month just past:
•               New home sales are averaging 30% of all home sales due to the lack of existing homes being offered for sale.  In a normal market, new homes comprise 10% – 20% of all home sales.  After the past few years of ultra-low mortgage rates, most homeowners have 3% mortgages that they do not want to give up.  Current new mortgage rates are in the 6% - 7% range.  This is good news for the nation's homebuilders.
•               Artificial Intelligence and the new search tools are all the rage right now.  If you haven't tried AI yet, you can click this link https://bard.google.com/ and connect to Google's AI tool.  I tried it and asked it to tell me about the SFM OBSERVER and it gave a pretty accurate response.  Give it a shot and see what you think.  A nice feature is that you can also ask follow up questions if you want a more specific answer. Technology has come a long way since I carried a bag phone in my car.
•               The pandemic created a big spike in the consumption of snack foods.  Half of U.S. consumers eat snacks three times a day.  What are the top three snacks?  Potato chips, tortilla chips, and meat snacks are by far the winners.  I was surprised to see cookies far down the list.  The total snack market is a $180 billion business in the United States.
•               A true sign of a slow down in the economy came from Home Depot.  Management is expecting sales at the giant retailer to decline this year for the first time since 2009.  Consumers are pulling back on patio furniture, kitchens, and major renovations.  Contractors who use Home Depot say people are still doing renovations, but they are scaling back on the cost and size of the projects they undertake.
•               Casinos in Vegas are making it harder to win.  The minimum bet on a blackjack table is going up and the win ratio is going down.  A $10 bet used to win $15, now it wins $12.  Minimum bets can be raised to $25 or $50 which means you can lose your money very quickly.  Gambling is getting more expensive and so far, it has not hurt demand.  Vegas occupancy rates are very strong.
Thank you for reading this issue of the SFM OBSERVER. 
Until next month,
Glenn Sweeney CFA