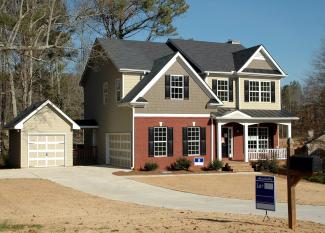 Issued: June 2, 2021
The Dow closed the month of May at 34,529 for a gain of 654 points or 1.9%. The economy is expanding at a rapid rate and a post pandemic economy is starting to take hold.  Consumer demand for many items is strong and manufacturers and the transport sector are having trouble keeping pace.  The ability to get workers and raw materials is difficult and it will continue to hold back production.  Rolling shortages of goods is common and the Fed continues to stimulate the economy with monetary policy.  It is a starkly different economic environment than we experienced in May of 2020 when it felt like the whole world was stuck in neutral.
Some interesting events from the month just passed:
•               The big telephone companies are going back to their knitting.  Verizon is selling Yahoo and AOL to a private equity group and AT&T is merging Warner Brothers with Discovery after taking a bath on DIRECTV.  When a big utility gets into a competitive business-like media, the results are usually poor.  Verizon paid $9.2 billion for AOL and Yahoo and sold them for $5 billion.  The culture and mindset of management are just not compatible.
•               U.S. home prices are up 16% on average in the last year.  The smallest increase was in the Midwest at 14% with the Northeast coming in first with an increase of 22%.  Vacation destination markets are particularly hot with some markets posting 30%+ gains.
•               Manufacturing, construction and restaurants are struggling to find workers to service the sharp increase in business now that the pandemic is winding down.  Federal unemployment supplements and availability of child care are two obstacles preventing or discouraging people from joining the workforce.  I have spoken with two restaurant operators in the past week that are keeping sections of tables closed because they cannot staff them.
•               Ford plans to price the new electric F-150 aggressively when it comes out in 2022.  The target price is starting at $40,000 before the federal tax credit which would make it competitive with gasoline powered trucks.  The F-150 is the best-selling truck in the U.S. and has been for years.  Ford is hoping the new electric vehicles will be attractive to fleet buyers.
•               Amazon is planning to buy MGM Studios for approximately $9 billion.  All of the new streaming services need content and owning your own studio gives Amazon some control for its Prime video division.  MGM owns the rights to "Rocky", "The Pink Panther" and the "James Bond" series.
•               Bank tellers finally get some respect.  Bank tellers have always had an important job and have for years been underpaid.  Bank of America announced they are going to raise their minimum wage to $25/hour by 2025.  It is long overdue considering you run the risk of being held at gunpoint.
Thank you for reading this issue of the SFM OBSERVER. 
Until next month,
Glenn Sweeney