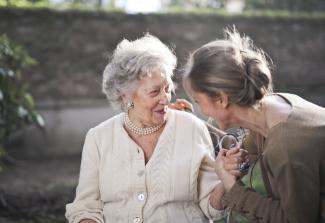 Issued: June 8, 2020
The Dow closed the month of May at 25,383 for a move up of 1,038 points or 4.3%.  Oil had a big recovery month as the price of a barrel of oil rose from $19/bbl. to $35/bbl.  An increase of more than 80% and a price lift that many firms desperately needed to stay alive.  The big news during May, was the millions of people collecting unemployment and the ravages of the virus afflicting many Americans.  Fortunately, both of those trends are now improving.  We still have a long way to go, but there is now hope with Remdesivir and positive results on several vaccines.  The stock market is taking the optimist's view and continues to surge forward.
Some interesting events from the month just passed:
•       GE is cutting 13,000 jobs in the jet engine division as the company reacts to the enormous drop in jet travel and the anticipated long road to recovery.  Boeing and Airbus are their main commercial customers and they are seeing large cuts to their backlogs.
•       Warren Buffett held his annual meeting in an empty convention center and reassured the virtual audience that the American economy will recover with time.  Unlike the Great Recession of 2008, when Buffett made many investments, he has done very little investing in the current economic distress.  He did sell all of his airline investments.
•       Neiman Marcus filed for bankruptcy protection as the pandemic shut down their stores and sales fell off a cliff.  The retailer is highly leveraged and similar to J.C. Penney, had major debt payments coming due that could not be met.
•       Here is something different for sure…a life insurance agent that won't sell you life insurance.  The life insurance industry is concerned that interest rates will be low for a long time and they cannot make money on the policies unless they can earn a profit on the premiums collected.  Companies are refusing some customers and raising prices on others.
•       The Saudi's sovereign wealth fund has been a big investor in U.S. companies hammered by the pandemic.  In the past few months, they have purchased large stakes in Carnival, Boeing, Disney, Marriott and Bank of America.  This is part of a strategy to diversify away from oil and the energy sector that their economy relies upon.
•       A new milestone was passed in the energy industry.  For the first time since 1885, the U.S. consumed more energy from renewables than it did from coal in 2019.  Natural gas, wind and solar are all now cheaper to use than coal.
Thank you for reading this issue of the SFM OBSERVER.  If you have any comments or questions, please send us a message. 
Stay well and enjoy the outdoors,
Glenn Sweeney