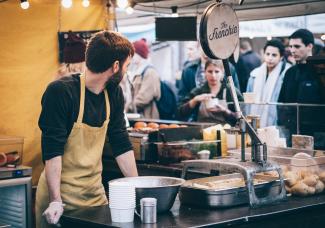 Sweeney Financial Management
A concise review of the month in investment markets.
Issued: May 8th, 2019  
The Dow closed the month of May at 24,815 for a monthly return of -1,777 points or -6.7%.  The market has been falling as trade negotiations with China continue to deteriorate and President Trump is promising more tariffs on more goods.  The markets are still positive for the year, but the month of May made a significant dent in the year to date numbers.  With the Federal Reserve in a hold position, interest rates are beginning to drop with deposit rates and mortgage rates both falling during the month.
Some interesting events from the month just passed:
•   The job market is the strongest it has been since 1969! The year of the Woodstock festival.  The national unemployment rate is 3.6% with 260,000 jobs being added in April.  Anybody not working in this market doesn't want to work.
•   Africa is growing tourism at a rapid rate.  Most of the large hotel chains are building multiple hotels in the nation with the fastest growing population.  Nigeria and Ethiopia are particular hotspots for new hotel construction.
•   Ride hailing firm Lyft is growing revenue at 100% per year according to its latest financial release.  Both Uber and Lyft are getting a lot of attention in the stock markets but both firms operate deep in the red.  It is not clear how they will become profitable without substantially raising prices.  For the time being, optimistic investors are funding their losses.
•   Disney is entering the subscription TV business with "Disney+".  The service will cost $6.99 per month and will feature all original Disney content including the Marvel comic heroes like Spiderman and Black Panther as well as Star Wars and the traditional Disney child oriented movies like the Lion King and Frozen.  They are estimating that 60 – 90 million people will sign up during the first 5 years.
•   FedEx announced they will begin 7 day a week delivery in an attempt to keep up with their retail customers promising one or two day shipping.  There are also many new start up delivery companies vying for a piece of the rapidly growing food and product delivery demand.
•   Fiat Chrysler put forth a bid to buy Renault of France to create a large automobile conglomerate capable of producing nine million vehicles per year.  This deal is likely to receive intense regulatory scrutiny and there are questions regarding leadership if the merger were to occur.
Thank you for reading this issue of the SFM OBSERVER. If you have any comments or questions, please send us an email. 
Until next month, 
Glenn Sweeney