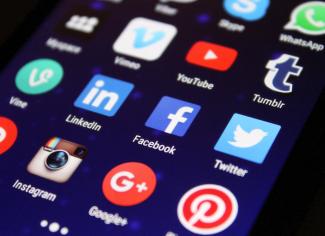 Sweeney Financial Management
A concise review of the month in investment markets.  
The Dow closed the month at 24,415 for a gain of 252 points or +1%.  Year to date the Dow is down -1.2% due to some loss months earlier in the year.  Oil has been on the rise and reached $70 per barrel during the month of May.
Some interesting events from the month just passed:
Apple announced they will be buying back $100 billion of their own stock in the open market.  When Apple does this, it decreases the amount of shares outstanding, which increases the earnings per share.  It is a way for stockholders to benefit from "getting a bigger piece of the pie."
Facebook plans on offering a dating feature to its website.  Facebook is still working with various regulators to resolve issues surrounding personal privacy.
The U.S. jobless rate fell to 3.9% in April.  This is one of the lowest levels since the end ofWorld War II.  Manufacturing, health care and accounting were aggressively hiring new people during the past quarter.
Sprint and T-Mobile are trying to combine to form one of the top three cell phone service providers.  It will be interesting to see how the Justice Department views this combination and whether they block the merger due to oligopoly concerns and rising prices to consumers.
Amazon is clamping down on customers that return too many items.  Some customers found their accounts were closed without notification for apparently violating internal Amazon policies regarding frequency and cost of returns.
Thank you for reading this issue of the SFM OBSERVER.  If you have any comments or questions, please send us a reply.
Have a good month,
Glenn Sweeney CFA