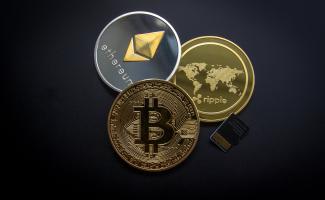 Sweeney Financial Management
A concise review of the month in investment markets.
Issued: July 3rd, 2019  
The Dow closed the month of June at 26,600 for a monthly return of 785 points or 3.2%.  A rally in June reversed the drop we experienced in May and put the market back on an upward trajectory.  The Federal Reserve indicated that they were more likely to lower interest rates than to raise interest rates, and the market reacted to the news in a bullish fashion.  The trade tariff dispute continues and it does not look like there is a speedy resolution here.  Both camps are dug in.  On a bright note, the S&P 500 is now up 17% for the first half of 2019 which is the best performance since 1997. 
Some interesting events from the month just passed:
•   Blackstone has purchased $18 billion worth of U.S. industrial warehouses from a Singapore based company in the largest private real estate deal ever done.  The deal included approximately 1,000 properties comprising 180 million square feet of space.  The biggest tenant in the various buildings is Amazon and Blackstone is betting on continued growth from this aggressive company.
•   The grounding of the Boeing 737 MAX jets has created a boom for the few companies that rent commercial passenger jets.  Typically, these companies rent their jets for short periods of time to fill gaps in the major airlines schedules but with the grounding of 100's of planes due to safety concerns, they are now renting out jets for $300,000 per month with multi-year commitments. 
•   In an unusual turn, gasoline prices are falling as we head into the busy summer season.  Crude oil has fallen over -20% this year and gas prices are down 5 weeks in a row.  In some states, gas is below $2.00 a gallon.  Good news for all the families heading out on vacation with their campers and boats in tow.
•   Facebook announced plans to issue a cryptocurrency named LIBRA.  The currency would be less volatile than the Bitcoin that exists today because the value of LIBRA would be tied to a basket of global currencies (dollar, euro, etc.).  You would be able to use LIBRA online to purchase items and send other people money if you wanted to.  The regulatory oversight and restrictions will be a substantial hurdle for Facebook to overcome.
•   First time home buyers and millennials are competing with deep pocketed investors in the single family home market.  During the Great Recession, institutional cash buyers came into the market and bought discounted homes out of foreclosure and from the banks.  Due to the still strong rental demand and the popularity of flipping homes (blame HGTV), one out every ten homes sold in 2018 went to an investor.
•   There were several big mergers announced during June.  AbbVie buying Allergan in the drug industry, United Technologies and Raytheon merging in the defense industry and CBS and Viacom are considering a combination in the entertainment industry.
Thank you for reading this issue of the SFM OBSERVER.  If you have any comments or questions, please send us a reply.  If you have a friend or associate that might be interested in the SFM OBSERVER, feel free to forward this email. 
Until next month, 
Glenn Sweeney