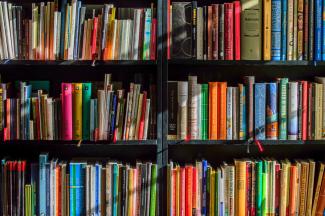 SFM Observer - February 2023
Issued: March 3, 2023
The Dow closed the month of February at 32,657 for a loss of -1,429 points or -4.2%.  The rally that started in January has stalled as inflation statistics have broken their downward trend and headed upward.  In addition, retail sales for January were unusually strong and the economy is proving to be resilient against all of the interest rate increases initiated by the Federal Reserve.  The stock market did not like this news as it could lead to interest rates going even higher than anticipated this year.  Higher interest rates are welcomed by savers and this is the first year in over a decade that safe current income is readily available.
Some interesting events from the month just past:
•               The big tech companies are reporting declining revenues for the first time in three years.  Apple had trouble getting iPhones built in China and Google saw ad revenue decline for the first time since the pandemic started.  Amazon delivered an increase in revenue but it was well below what analysts predicted.
•               The Federal Reserve increased interest rates by ¼% as expected during the month of February.  This brings the prime rate to 7.75%, a big change from 3.25% a year ago.
•               Barnes and Noble is trying a new strategy to win back book readers by creating a membership program that gives members a 10% discount on all books and other goodies.  The membership fee is $40 per year.
•               Air India made a bold move placing the largest order ever for commercial aircraft.  They ordered 470 jets combined from Airbus and Boeing.  The terms of the deal were not disclosed but experts believe the total cost is somewhere around $80 billion.
•               Work from home is creating big problems for lenders to office buildings.  More and more of these loans are going into default as landlords realize the combination of growing vacancy rates and higher interest rates on loans are creating a cash crunch they cannot afford.  Sublet space is at record levels and when companies renew their leases, they are reducing the square footage by significant amounts.  An interesting fact that this is primarily a U.S. problem.  In Europe, most people still work at the office.
Thank you for reading this issue of the SFM OBSERVER. 
Until next month
Glenn Sweeney CFA