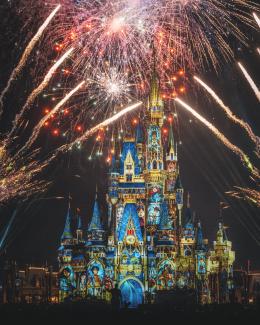 SFM Observer - August 2021
Issued: September 14, 2021
The Dow closed the month of August at 35,361 for a gain of 426 points or 1.2%. Violent storms, flooding rains and fires continue to plague the country this summer and some local communities are dealing with multiple strikes back to back.  We hope everyone and their extended family are safe and out of harm's way.  The investment markets have held steady this summer and we are now entering a historically volatile time of year.  Don't be alarmed if you see a 5% or 10%  market correction between now and the holidays.  These periodic setbacks are a normal part of investing.
Some interesting events from the month just passed:
•               The U.S. government has unveiled a defense effort called the Joint Cyber Defense Collaborative. The government is teaming up with experts from Amazon, Microsoft and Google to bolster the country's infrastructure to identify and combat cyberattacks like the ones that occurred earlier this year and shut down gas pipelines across the Southeast.  This is important work with the expanding role cloud computing is playing in today's economy.
•               The Chinese government has hammered investors in China's leading tech companies by curtailing their business activities and imposing strict controls over parts of their businesses.  The government is concerned with the power these entities have to influence the people of China and do not want to lose control over the population.  It will become increasingly difficult to keep the Chinese people in a closed environment while the rest of the world speeds forward.
•               Tyson Foods, one of the large chicken and beef providers, said chicken demand has been very high as restaurants and schools reopen.  They have increased prices and employment and still cannot keep up.  They predict further price increases in the future as wages, feed and shipping costs continue to rise.  In related news, Sanderson Farms (another large poultry company) is selling itself to a larger entity.
•               Airbnb quadrupled their revenue in the second quarter as travel bookings surged after travel restrictions were lifted.  Airbnb is a natural beneficiary of the "return to normal" trade.  Interestingly, during the height of the pandemic, Airbnb continued to book local travel to single family residences as people avoided hotels and airports.  They also saw strong demand for longer stays in excess of the typical one week.
•               Disney World in Florida is targeting October 22nd to have all of their workers vaccinated.  They recently reached a deal with the various unions that provide workers to Disney World.  More and more private employers are attempting to vaccinate their work force since the Pfizer vaccine was fully approved by the FDA.  McDonalds is also working on mandating vaccines.
Thank you for reading this issue of the SFM OBSERVER. 
Until next month,
Glenn Sweeney CFA