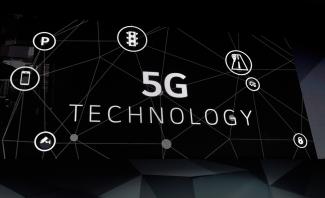 SFM Observer - August 2020
Issued: September 11, 2020
The Dow closed the month of August at 28,430 for a monster move up of 2,002 points or 7.6%.  This was the best August in over 30 years for the stock market. The economy is struggling with reopening while attempting to control the outbreak of the virus.  The trajectory is choppy at best.  The election is coming into view and we think the markets are going to start focusing on what policy changes are coming down the pike.  Some areas of technology are rocketing higher as new retail investors pile into the market and buy what is obvious to them and climbing on momentum ( I am going to buy this stock because it went up yesterday).  Some of these stocks are going to discover gravity soon.  Hopefully these new investors are using gambling money and not their home equity.
Some interesting events from the month just passed:
•        5G is here and more is coming.  The new wireless service will make our phones more reliable, faster and capable of performing complex high speed tasks like virtual reality.  Right now the service is active in several major cities but many companies are investing in bringing the service to most states.  Hopefully, 5g will prevent dropped calls!
•        Allstate Insurance made an extra $400 million in the second quarter as the stay at home orders kept people off the road.  Accidents were at a record low and several insurance companies issued refunds to policy holders to share the windfall caused by Covid-19.
•        In a strange twist, Amazon has been in talks with the largest mall owner to take over some of the space being vacated by ailing department stores (Sears and JC Penney).  It would be strange to go to the mall and see a large Amazon store.  Amazon is thinking distribution, returns and allowing customers to see some products before purchasing.
•        Apple became the first company ever to have a valuation of $2 trillion dollars.  That's 2000 billion and a number that is hard to believe.  They have a dominant share of the premium cell phone market and customers are very likely to become repeat customers and buy other products like MacBook's, AirPods and IPads.
•        The airlines are about to make major changes to their business as the financial support from the government runs out.  Many are planning to layoff thousands of pilots, flight attendants and other support staff as they reduce flights and cancel service on a portion of their routes.  They are presently lobbying to get additional support from the government to make it through the balance of the pandemic.
•        The Federal Reserve has made a policy shift to be more tolerant of inflation before they start raising short term interest rates.  The old benchmark was 2%.  When inflation exceeded this amount, they would typically raise interest rates to slow down the economy.  Now, they will let the inflation rate rise above 2% and still keep interest rates very low to allow the economy to build momentum.
Enjoy the rest of your summer.