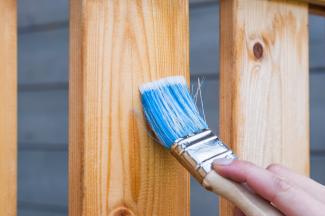 SFM Observer - April 2021
Issued: May 5, 2021
The Dow closed the month of April at 33,875 for a gain of 894 points or 2.7%. The economy is expanding at a rapid rate and a post pandemic economy is starting to take shape.  Consumer demand for discretionary items is strong and manufacturer's ability to respond is strained.  The ability to get workers and raw materials is difficult and it will continue to hold back production.  Try and buy a pool or a hot tub or have any work done to your house.  The major tech companies have reported their first quarter earnings and they are clearly benefiting from the current environment.  The economy grew by over 6% in the first quarter and it is likely to continue at a brisk pace.
Some interesting events from the month just passed:
•              OPEC has decided to increase the supply of oil by 2 million barrels a day over the next month or so.  Despite this increase, the price of gasoline, oil and other fuels has been on the rise as the economy opens up.  Summer demand is likely to be very high as the combination of a vaccinated public and the arrival of good weather come together.
•              2020 was a year of job loss for many Americans due to the coronavirus. Almost every energy company laid off employees, hotel and cruise operators laid of thousands of employees, small downtown businesses laid off employees or went out of business.  In stark contrast, Amazon hired 400,000 people last year.  More employees than many public companies have in total!  It was the only way to keep up with the surge in business created by the stay-at-home orders.
•              McDonalds is closing many of its stores inside Walmart.  Due to the acceleration of online shopping and the lack of a drive thru, sales have been falling at many of these locations.  Costco runs their own restaurants in their stores and Walmart is considering replacing McDonalds with smaller, local restaurant chains that have a regional appeal.
•              GM and LG Chem (a Korean company) are investing $2.3 billion to build a battery plant in Spring Hill, Tennessee.  The batteries will power GM's new electric fleet of vehicles and the plant is scheduled to begin production in 2023.
•              Proctor & Gamble will be raising the price of many products this year citing higher raw material costs and more expensive transport expense.  P&G makes many familiar brands such as Tide, Gillette, Pampers and many personal care products.  Expect other companies to follow suit and begin to raise prices.
•              The mortgage finance company, Freddie Mac, estimates the U.S. housing market is short supply by 3.8 million units.  The 2008 Great Recession deeply wounded the housing market and the rate of building new homes never fully recovered to prior levels.  Housing starts now are approximately 1.0 million units per year but need to be higher to correct the current deep deficit.  In addition, the cost to build is also rising rapidly due to the lack of approved lots and the recent escalation in materials cost.
Thank you for reading this issue of the SFM OBSERVER. 
Until next month,
Glenn Sweeney