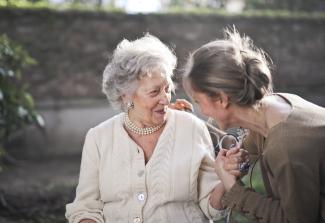 SFM Observer - April 2019
Sweeney Financial Management
A concise review of the month in investment markets.
Issued: May 8th, 2019  
The Dow closed the month of April at 26,592 for a monthly return of 663 points or 2.6%. The market continues to exhibit strength in 2019 with brief sell offs being followed by persistent rallies. GDP in the first quarter registered a strong 3.2% despite the trade tariffs and the partial government shut down. The American consumer remains strong with rising incomes supporting good spending levels and confidence.
Some interesting events from the month just passed:
•   Verizon launched 5G cell service last month in Chicago and Minneapolis. The new service is up to 100 times faster than 4G (what we use now) and will allow for 8 way video calls, driverless cars, sports streaming at a better resolution than an IMAX theater and other future uses.
•   Job growth continued in March with 196,000 jobs added in the U.S. Average wages in most industries continue to climb with construction at $30.40/hr., retail at $19.39/hr., manufacturing at $27.43/hr. and information tech at $41.58/hr.
•   Apple and Spotify are battling for the number 1 spot in streaming music subscriptions in the U.S. Apple is currently in the lead with 28 million subscribers with Spotify a close second at 26 million. On a global basis, Spotify (a Swedish company) has a dominant lead with 100 million users.
•   Car dealers are making less on the sale of new vehicles and pushing customers hard on extended warranties and various financing plans. The internet has made vehicle pricing transparent and easy to compare. A Florida dealer reported last year he made an average of $420 on the sale of a new car but $908 on the sale of extended warranties. If you want the extended warranty, don't forget you can negotiate on that as well.
•   Oil prices are surging as the Trump administration limits permits to other countries to import oil from Iran. Gas prices are rising as the government is attempting to restrain Iran's activities in the Middle East that run counter to U.S. interests.
•   Consumers appetite for a good movie was on display last month as "Avengers Endgame" hit the big screen. The movie became the first to break $1 billion in its first five days. Some theaters were running the movie 24 hours with 2 am shows selling out.  Marvel's superheroes have been building a worldwide audience.
Thank you for reading this issue of the SFM OBSERVER. If you have any comments or questions, please send us an email. 
Until next month, 
Glenn Sweeney